3rd Platoon, C Company, 4th/47th, 2nd Brigade Long An Province – July 11, 1967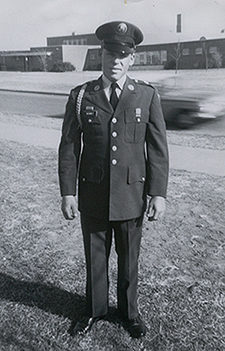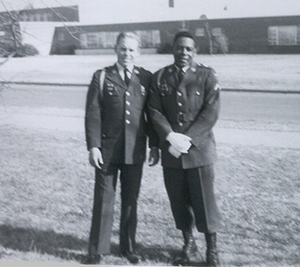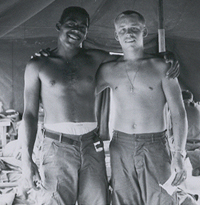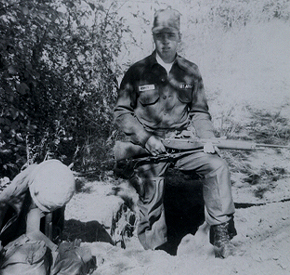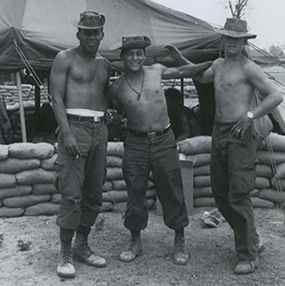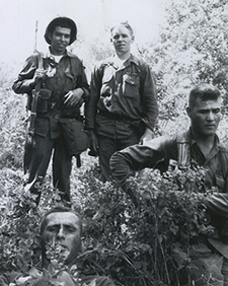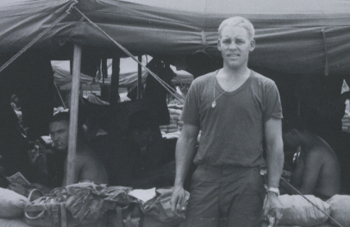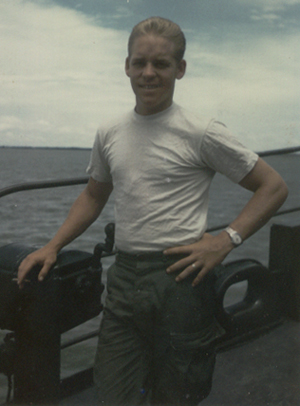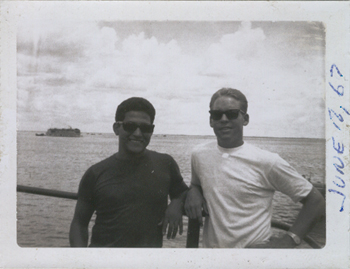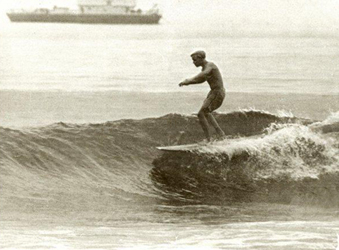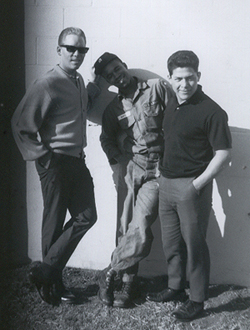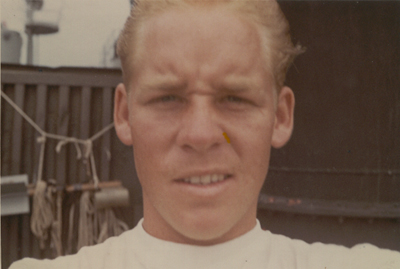 Remembering My Friend,
Fred Kenney By Tom Conroy – April 27, 2001
For 34 years I've thought about only a few things regarding my combat experience in the Mekong Delta as I have not been able to remember very much. However, in the back of my mind and haunting me for all these years are vague recollections of two fellow 3rd Platoon soldiers and two horrible incidents. During this last year, I became aware of this web site and have been in constant contact with a number of former Charlie Company soldiers. Talking with these guys has stirred my memory and my thoughts are flowing out, which has enabled me to write this article.
I still have a vague memory of one 3rd Platoon soldier who risked his life to save mine and I'm hopeful that det
On the morning of July 11, 1967, our 3rd Platoon, led by Lt. John Hoskins, was headed out on the Mobile Riverine's landing craft for another patrol in search of the Viet Cong. I remember talking with Fred Kenney on the boat and one of the guys asked if we were brothers because we looked so much alike. We laughed and as always, we tried to make the best of our situation. Fred told me about his new baby son and I remember congratulating him by handing him a cigar. Shortly afterward, we were off the boat and tromping the rice paddies from tree line to tree line. I remember that Fred took the point as we crossed a rice paddy and as he entered the trees, all hell broke loose with bullets flying everywhere – we were instantly pinned down out in the open rice paddy. I was Lt. Hoskins' radio man and suddenly at one point, Lt. Hoskins jumped up with his .45 pistol in hand and hollered to his platoon, let's go get 'em, men! But Lt. Hoskins was immediately hit in his lower hip and we all stayed as low as we could. Fred was in the tree line and yelling that he needed help and had been hit. I remember laying there behind a rice paddy dike, which seemed like an eternity, and being completely helpless to get to Fred. He needed help and we were pinned down – this has haunted me forever since. Finally, we scrambled back to the last tree line at nightfalland spent the night wide awake. It was barely light the next morning when we ventured across the rice paddy and into the tree line to find Fred laying there. The Viet Cong had left the area during the night. As I picked up Fred to carry him to a chopper a stream of his blood came out on me and I cried. ails of this incident, which I believe occurred on October 6, 1967, will come back to me one of these days. The other incident is as follows:
After 34 years I'm finally able to write this. I think it was seeing Fred dead in my arms that terrible day that caused me to lose almost all of my memory of that war and everything that happened. John Bradfield, one of my fellow 3rd Platoon buddies, recently reminded me that we used to refer to Fred as "cool-wig" because Fred was such a cool guy and he had a fine blond hair style (when it wasn't military cut). I would like to thank John Bradfield, Tony Calari, Mike Cramer, Bill Reed, John Bauler, Jack Benedick, and Bill Reynolds. Seeing Bill's Web Site several months ago was my first step back to remembering that time in war after so many years in the dark.
God Bless you all, Tom Conroy…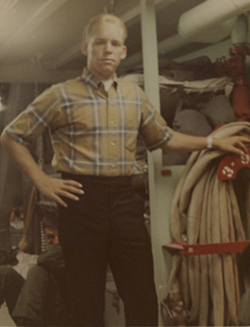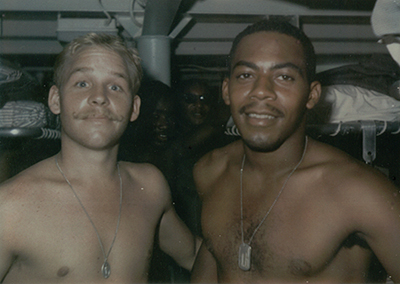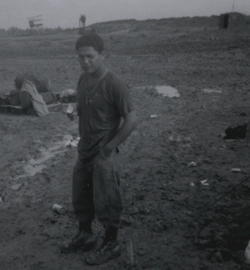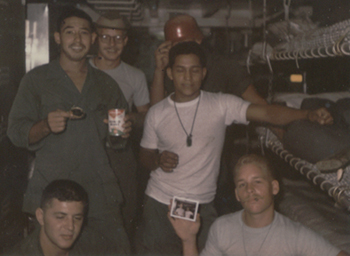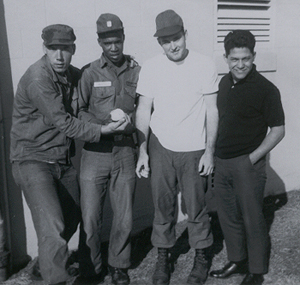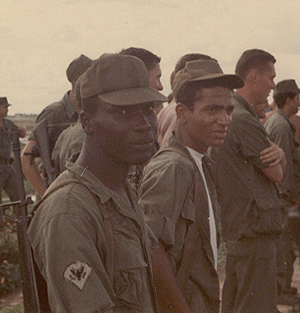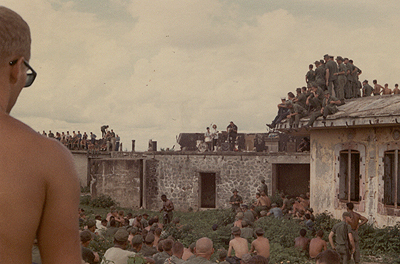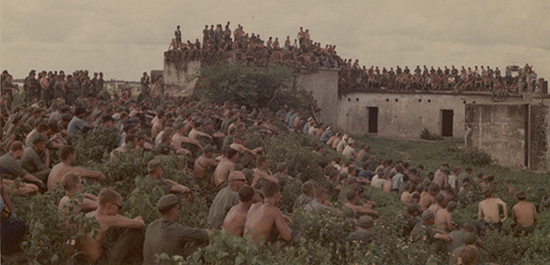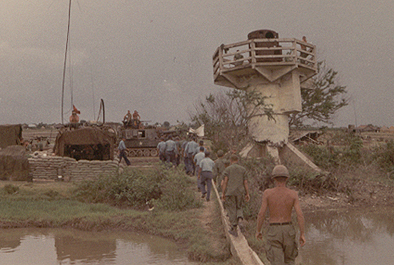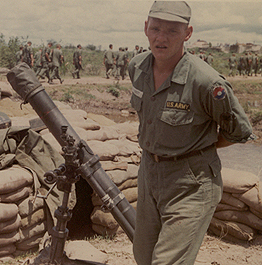 Tom Conroy's Poem, "Remembering Fred Kenney" December 22, 2003
I saw your name upon The Wall and I cried so many tears
It seems just like yesterday, but it's been so many years
I saw so many faces of Veterans with welting eyes
We never told you how we felt, or got to say our goodbyes
Your memory etched in our minds, you were so brave and bold
Stories of your young lives still need to be told
You were eager and full of life, and waiting to go home
I'm sorry for not getting to you while you were lying all alone
I've cried so many tears my friend, I cannot forget that awful day
I heard your cries and screams for help, but then you heard God say
You're coming home to be with me, I'll guide you through the light
Your life was gone, you had gone home and I cried through the night
My life has been filled with sorrow to remember how you died
But I know that you are in heaven and looking down with pride
When we meet again someday, I hope you will take my hand
For we will be Brothers again and together in the promised land