Note: It was previously believed that Danny was in A Co., 4th/47th, however his letters revealed he was indeed with the 3rd/47th. December 6, 2004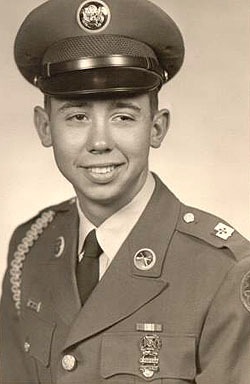 From the muddy fields of Vietnam two
years ago today,
God reached out and touched our Dan,
and took his life away.
We don't know if he suffered,
we did not see him die,
We only know he is gone from us,
and we couldn't say goodbye.
Written By Danny's Mother, Carolyn Wininger June 19, 1969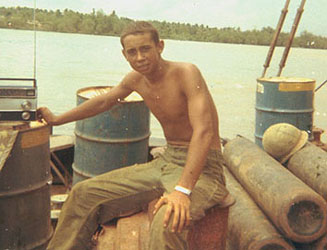 "Danny, how we wish we could've grown old together, watching our children and grandchildren play and grow. We never got that chance, you were taken from us far too soon. The day you died, saving a buddie's life, made you a hero. . . . but it also broke our hearts. We still talk about you often and you still live within our memories. Even after all these years, we still miss you Danny, and we know someday we will see one another again."
Written by Danny's cousin, Sandy Weesner and his Uncle, William Bronner – November 24, 2004.
May 1967 – Danny on a break between patrols – the 4th/47th
Battalion had just joined the Navy in the Mekong Delta to become the "Mobile Riverine Force".