2nd Platoon, A Company, 4th Battalion, 47th Infantry, 2nd Brigade Gia Dinh Province – June 19, 1967
Alpha Company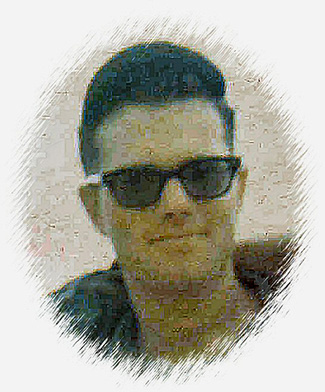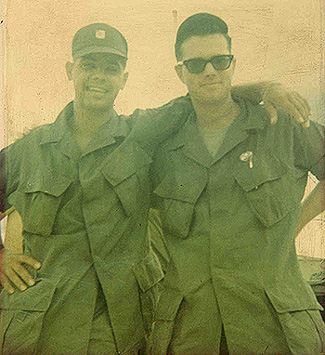 Memorial by Mike Lee – June 5, 2004
My brother John was the third of seven children. He was born in New York and was raised there until 1956 when my parents, with five children, drove across country and set up shop in Southern California. My Dad was a machinist and Mom was a registered nurse. My little sister and I were the only part of the family to be born in California. John went to Saint Bernard's High School in Marina Del Rey. He rapidly became known as a class clown where he viewed a classroom as 35 captives who needed to be entertained.
In 1963 the family moved to La Crescenta. John attended CV high school with several other 9th Infantry Division soldiers. As the war in Viet Nam escalated John entered Glendale College, but like most young men he had not chosen a direction, which resulted that spring of '66 receipt of the famous "Greeting" letter from Uncle Sam. Dad encouraged John to join the Navy but John wanted nothing to do with a 4 year hitch so he accepted the draft. Several of the soldiers I have met have little recollection of the faces but I met a soldier named Monte Euler, also an Alpha Company trooper, who had a copy of the orders with John's name on them from Los Angeles to Fort Hood and then to Fort Riley.
John took a page from his mother's book and chose to be a medic. I have read letters he wrote where he spoke about being grilled by other soldiers to make sure his knowledge base was sharp. John came home for leave just before his deployment overseas. He had just received his tropical weight dress "greens" and he took them to the dry cleaners to make sure they were pressed and ready to ship out, regretfully the cleaners caught fire and his dress uniform went up in smoke.
As John approached his 21st birthday, we gathered around an ancient reel-to-reel tape recorder and sent the tapes and a cake packed in popcorn to Viet Nam. We were never sure if the cake made it there.
The week after John's birthday, my brother Dennis, a soldier himself at the Language Institute at Monterey Ca., a chaplain and the military escort came to our house. My Mom was concerned when they said John was MIA because she thought this was just a softener to telling us he had been killed. They came back the night of Dennis' wedding with the final report. Den was off on his honeymoon and Mom and Dad waited several days until they sent him a telegram letting them know John had been killed. The rest of the events are somewhat fuzzy, but I remember Mom sending the military escort to his parent's house because she had notified Dennis and she wanted the Spec4 who was assigned to support the family to spend time with his own family. I have a picture of Mom and Dad receiving John's Bronze Star and Purple Heart and it's clear by the absolute grief on their faces that John loss was agonizing.
We were told John was killed in an ambush and that he was hit with recoilless rifle fire, which was why he was listed as MIA as his body was so badly destroyed by the explosive round. I started my Internet search with the intention of finding the guys who may have witnessed John's death and meet the soldiers who saw him last. I've recently spoken to a number of men who experienced that battle and I've been touched by several of them who will never forget that horrible day, but as of yet I have only met one soldier who personally saw John on June 19th. An RTO named Kieth Bibee saw John in the last moments of his life and it is comforting to know that at the end, John was not alone.
"My Brother John"
By Dennis Lee – U.S. Army Security Agency – 1965
The World has never known your name And fame has known you not You left no words in history books Great wealth was not your lot
Your travels never took you to Those far, enchanting places You never saw the happy smiles On foreign, friendly faces
You were much for reading books For gentle words and phrases Your interests lay in other things Like what the baseball score was
No John, you weren't big and rich You never did mighty things The things you did were just enough To make our sad hearts sing
You walked the simple road of life Your beaming, happy eyes Your chubby face and beaming smile I'm sure made blue the skies
You grew up with us all, and yet It's funny but it's true You're just a boy in short blue pants That's how I think of you
You went away to do a job Only big, strong men could do And thinking that the only one That could do it right was you
And because you loved us here at home And loved the joy of giving You offerred up your precious life So we could go on living
Our lives will never be the same Our hearts will forever hold The ache and void that is your loss That never can be told
I pray the place where you are now Is a happier place to be I pray your bed is safe and warm And that you are looking down on me
I also pray that some day soon All men will see the dawn And try to save other precious life Like yours, My Brother John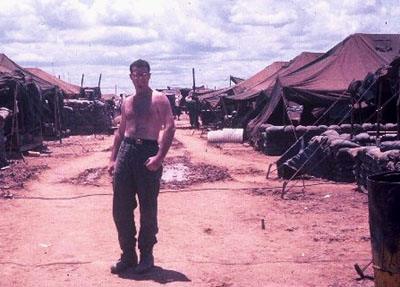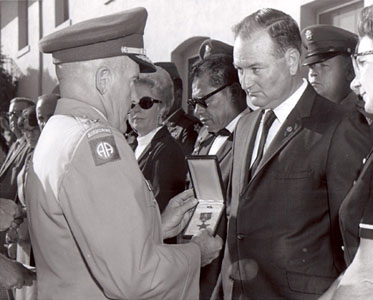 The sad day that John's parent's, Jim & Agnes received his Bronze Star with V Device for Valor and his Purple Heart. Fort MacArthur, California – 1967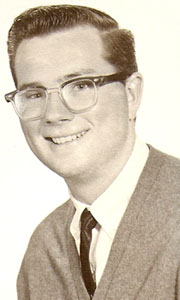 John Patrick Lee's High School Graduation Photo – Crescenta Valley HS, Class of 1964. John graduated on June 19th his 18th Birthday & he gave the Ultimate Sacrifice on his 21st Birthday.