2nd Platoon, C Company, 4th/47th Battalion, 2nd Brigade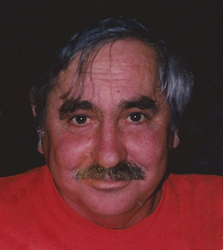 Nelson A. Makinson, 61, of 156 Coinjock Acres Road, Coinjock, NC went home to be with his comrades November 12, 2008, Wednesday. He was born in Norfolk, VA to the late Allen James and Nell Scott Makinson. He was a former consultant for Coinjock Farms for the past 20 years and was a NC State License plumber. Mr. Makinson was a US Army veteran of Viet Nam serving with the Charlie Company, 4th/47th, 9th Infantry Division, part of the Jack Benedict's 2nd Platoon, a member of the American Legion Post #288 and was an Episcopalian.
He is survived by his wife, Maggie Reed Makinson of the home, one daughter, Nicole M. Roberts of Coinjock, NC; four sons, James R. Makinson and wife, Jessica, of Raleigh, NC, Mark D. Makinson of Burgaw, NC, Donald Rhine of Thorneburg, VA and Clifton E. Rhine and wife, Kelly, of Chesapeake, VA. Also, he is survived by two sisters, Sylvia Pittman and husband, Wayne, of Chesapeake, VA and Angie Kight-Bradley and husband, Paul of Coinjock, NC; one brother, Gerald G. Makinson and wife, Carol of Manteo, NC; two grandchildren, Ariel J. Makinson and Chloe E. Makinson. Mr. Makinson is also survived by his two faithful companions, Sissie and Scotty.
Graveside services with military honors will be conducted Saturday morning at 11:00am in the Hampton Cemetery, Waterlily, NC by Rev. F. Joe Griffith. The family will receive friends and relatives at Twiford Funeral Home, 405 E. Church Street, Elizabeth City, NC, Friday evening from 6:00 until 8:00pm and at other times at their residence, 156 Coinjock Acres Road, Coinjock, NC. The family would like to express their gratitude for all the care shown Nelson during his time of illness and especially to Dr. Randy Garnett and his team, Dr. Martha Mooney and the entire staff of HICU Unit at Sentara Heart Hospital. Also, a special thanks to Dr. Harold Smuckler at Hampton Veteran Administration Center and a special thanks to Duke University's Lung Transplant Team. To sign the online guest register, please visit www.twifordfh.com. Twiford Funeral Home, 405 E. Church Street, Elizabeth City, NC is assisting the Makinson's family.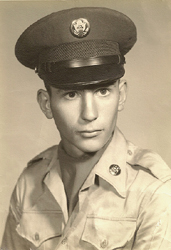 Dear lord you have another
A soldier just came your way
I'm sure that all his brother's
Will help him out today.

Nelson is his name dear lord
We did not say goodbye
Tell him we already miss him
It hurt to see him die.

One by one were coming home
Just seems so young my lord
I'm sure the guy's are greeting him
Bringing him onboard.

It seems just like yesterday
We were marching to a band
We were just young soldier's lord
Now free to set by your hand.

Just another day for you
but to us a brother gone home
Keep him by your side dear lord
With his brother's not alone.

By: Tom Conroy – 3rd Platoon C/4/47