2nd Platoon, C Company, 4th/47th Battalion, 2nd Brigade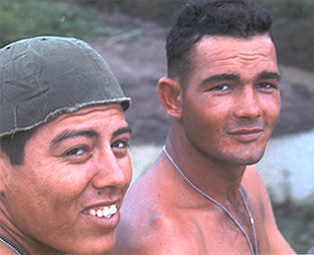 This Page honors the memory of our good
friend, Fred Harrell, who sadly passed
away January 6, 2005.  These photos
were contributed by Ronnie Reynolds,
Jimmie Salazar and Jack Benedick. Tom
White attended Fred's Fred Funeral and
he provided the Memorial Card below.