4th Platoon, A Company, 4th Battalion, 47th Infantry Long An Province – June 19, 1967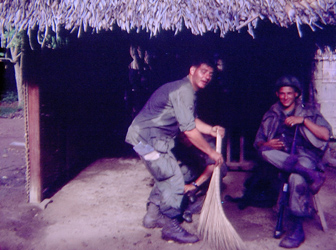 Specialist 4 James Gary Hinch gave the ultimate sacrifice on June 19, 1967 during a major battle with a large Viet Cong force near Ap Bac Village in the Mekong Delta. Reportedly, he was an RTO (radio operator) working with an Artillery Forward Observer that fateful day and he was one of the first of many US soldiers to fall on June 19th.
At the battle's end, 47 US troopers lay dead, many more wounded, at least 4 Huey Helicopters shot down, and over 250 Viet Cong soldiers were killed. It was one of the most brutal battles experienced by the 9th Infantry Division.
James Hinch and all of the other troopers we lost in Vietnam will never be forgotten. May God Bless them all.